Discover more about Forgotten Cats & The Good Hearts Saving Them Thank You.


Terrible situations occur too often and cats find themselves in distress. But thanks to caring hearts, these cats in need find help and go onto to live happy and healthy lives.
But they couldn't do it without you…
And for that, every shelter cat with a bowl of food thanks you!
When you purchase the adorable merchandise found in the iHeartCats.com store, you're saving lives. Thanks to a partnership between iHeartCats.com and GreaterGood.org, a portion of the funds collected by iHC are distributed to animal rescues and shelters striving to give cats forever homes. And by simply purchasing adorable merchandise, you're making sure The Rescue Bank has the resources to keep feeding cats in need.
The Rescue Bank Delivers Full Tummies
A pet food distribution initiative in the GreaterGood family, The Rescue Bank has delivered over a quarter of a billion meals to animals in need since its national expansion in 2014.
With the monies raised, The Rescue Bank fulfills their mission of serving "smaller groups that have limited resources, increasing their visibility and providing greater access to supplies."
And with more visibility and a steady stream of supplies, rescue groups can save more lives.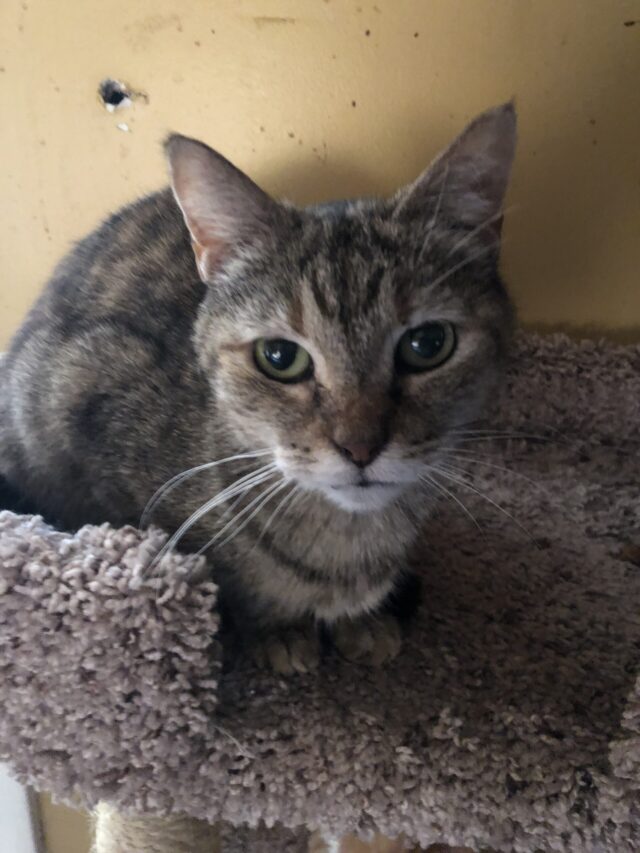 Photo Courtesy of Angelico Cat Rescue
Angelico Cat Rescue of Greater Ft. Lauderdale and Broward County in Florida is one group grateful to receive donations from The Rescue Bank. Founder of Angelico, Tammy Brzezniak, told iHC, "GreaterGood.org's Rescue Bank has helped me feed all the hoarder cats & rescues I have saved off the streets."
Angelico Cat Rescue has an enduring mission, "To refresh the world on the importance of caring for our animals."
In rescuing abandoned, abused and injured animals, Angelico creates forever homes and happy lives for cats who once didn't stand a chance.
Like the cats rescued from a hoarder's home.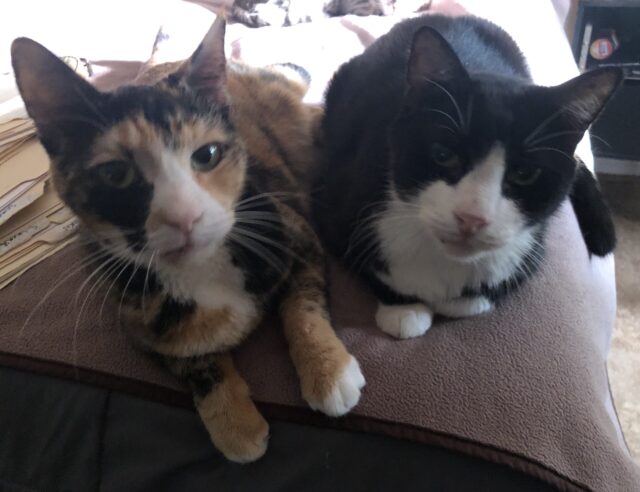 Photo Courtesy of Angelico Cat Rescue
Forgotten Cats Found
"These cats were living in a hoarder house where the owner passed away and remained in the home for eight days before anyone knew."
Hungry, scared, and in need of medical attention, the cats were in bad shape. But the good hearts at Angelico Cat Rescue refused to give up on these lives in need. They know every kitty matters!
"Their lives are forever changed. They are flea free and have plenty of toys to play all day. They are getting healthier and healthier."
Brezniak said, "The cats were given a second chase at life and can be treated thanks to this grant from Greatergood.org."
And you were part of helping these cats thanks to your mindful shopping. We appreciate every purchase! And felines in need do too!
Featured Images Courtesy of Angelico Cat Rescue
The post Forgotten Cats & The Good Hearts Saving Them Thank You appeared first on iHeartCats.com.