Discover more about Firefighter Adopts Kitten He Rescued From A Bird's Nest.


A kitten in Brigg, England who was found in a bird's nest 20 feet up a tree has a new home with the firefighter who rescued him.
The Royal Society for the Prevention of Cruelty to Animals (RSPCA) were called after the kitten had been thought to be alone in the tree for 24 hours. They decided they needed the help of Humberside Fire and Rescue to reach the stranded ginger cat.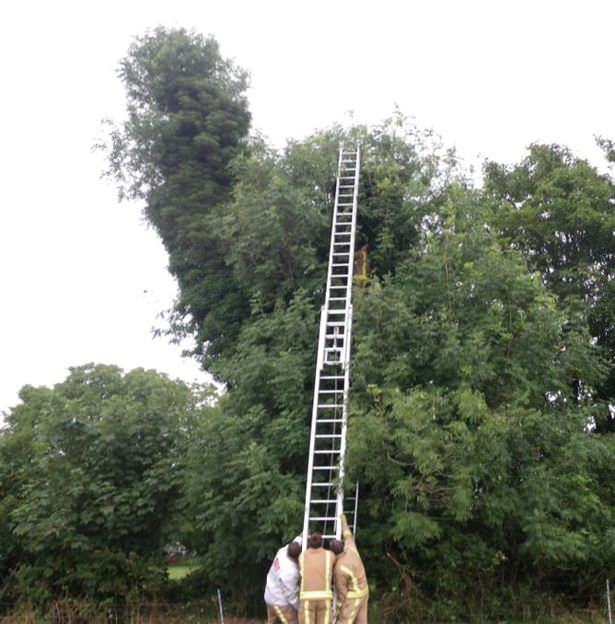 Carol Smith, animal collection officer for the RSPCA, said:
"It took more than 90 minutes to get up to the tree and find him among the dense foliage. When they found him, he was huddled inside a pigeon nest with some nestlings. There was a large, flat area atop the tree and the caller said she often saw an adult ginger cat in the sheep fields behind her garden so wondered if she was a feral and had given birth to the kitten up in the tree for safety. Unfortunately, we couldn't find the mother, so we decided to take the kitten into one of our branches for a check-up and the care he needed."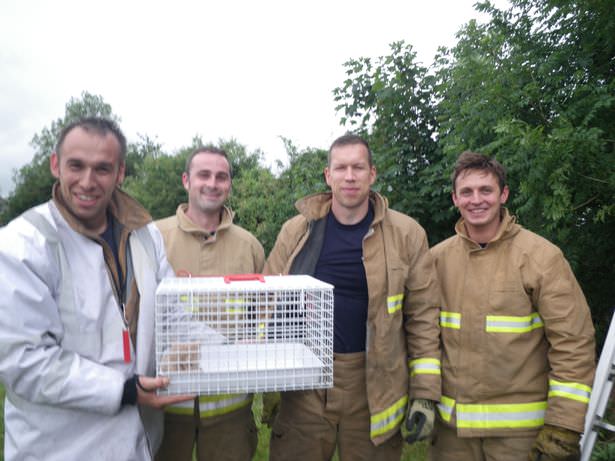 Brigg firefighter Duane Lidgett, 37, was one of the firefighters who helped save the kitten. After talking with his wife, Emma, they decided to adopt the kitten into their home. He had this to say:
"We lost our 16-year-old cat in February and had said we wouldn't get another one, but when I saw this little one, how could we resist? It was a nightmare of a job as the tree was so big and overgrown with ivy. People could hear the meowing but we couldn't see him. Once up the ladder, we could see a pigeon nest with two young birds in it and then, all of a sudden, Buddy's little head popped up."
Duane and Emma Lidgett have named the kitten Buddy and will be able to take him home for the first time later this week.
"I have ended up with a new friend!" Duane said.
(H/T: Lincolnshire Live)