Discover more about 11 Apps For Cats & Their Parents.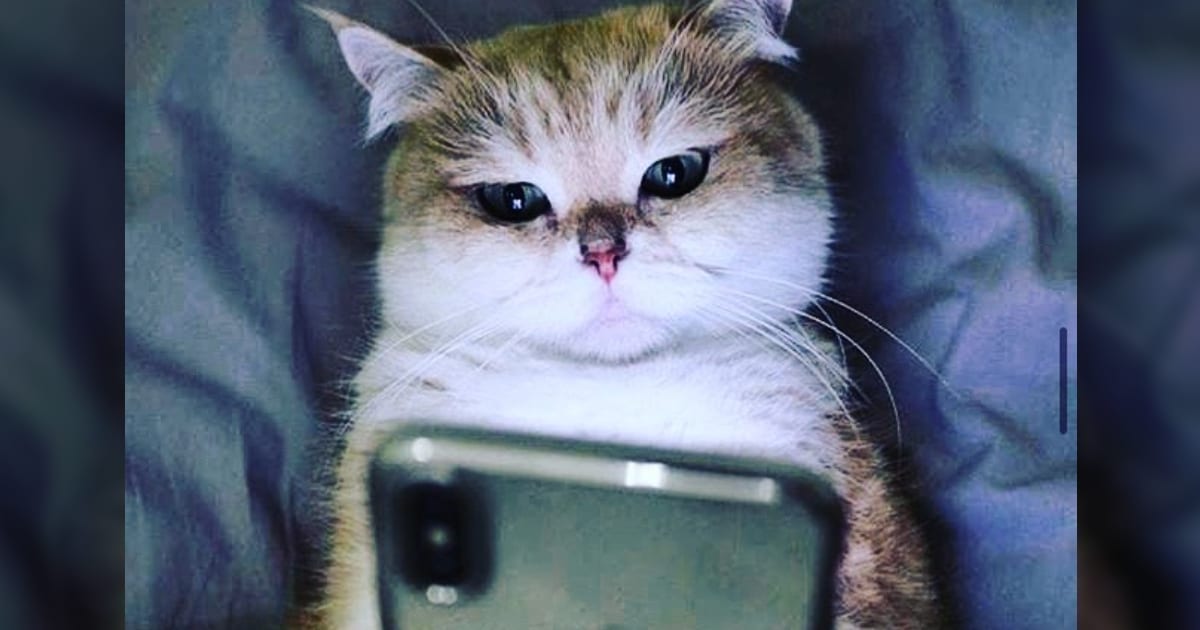 Its not just humans who like their screen time. Some cats enjoy playtime on a device just as much as we do.
And as devoted minions, we want to give our cats the great life they deserve and this includes downloading the best apps for cats who want their digital playtime. We've got you covered with a list of some of the most helpful and fun cat apps on the market.
Most of these apps are free for download with the option of in-app purchases, but a couple of them have a minimal cost. The fun these apps offer seems well worth the cost though.
Put your thumbs to work and download these apps for cats!
11 Apps for Cats and Their Parents
Pet Health & First Aid Apps
Cat lovers strive to keep their kitty angels healthy and happy and these apps for cat health and safety will help do just that!
PetDesk
Keep track of your cat's medical records, medication doses, and even their grooming schedule with this handy app for pet care. You'll even receive notifications that remind you of appointments as well as when to buy more cat food! Plus, PetDesk works closely with veterinary teams so you can stay connected to your cat's medical care team. The main goal of this app is to help your cat live their best and healthiest life.
Download Free for iOS or Android 
Animal Poison Control Center by ASPCA
Known for their curiosity, cats' need to explore can sometimes lead them into trouble. With the APCC by ASPCA app, you can head some trouble off at the pass by knowing what foods, plants, and other household materials are toxic to cats, allowing you to keep them out of kitty's reach. And if trouble does strike, this app puts you in contact with poison control experts.
Download Free for iOS or Android 
Pet First Aid
An app for cat safety that will help you administer care in the event of an emergency, the American Red Cross's Pet First Aid app is a must-have for your devices. Learn what's normal for cats when it comes to basic vital signs, and also know this first aid app can help you through many unexpected situations when it comes to your cat's health.
Download Free for iOS or Android 
Finding Lost Cats
Finding Rover
It's a catastrophe when our furry loved ones go missing and we often don't know what to do first. But, one of your first steps can Finding Rover. If your cat goes missing, Finding Rover can help you locate her thanks to facial recognition. Upload a photo to this free app for finding lost pets and if someone snaps a pic of your missing cat, you'll receive the alert.
Download Free for iOS and Android 
Playtime Apps for Cats 
Feline enrichment is important to keep your cat feeling fit and fine at every age. Playtime that stimulates mind and body is the key to happy cats and these fun apps for cats will bring them joy. Get your kitty some cat game apps!
Paint for Cats
Available for iPad only, Paint for Cats allows your feline to let their artistic side run wild.  Your kitty will swat at a mouse running across the screen and paint will follow the movement. After a session, you can print and hang your cat's artwork.
Download for iOS
Mouse for Cats
Mouse for Cats app will keep your cat's mind and paws sharp as she slaps the mice darting across the screen. And when those brightly-colored rodents start squeaking, get ready for a kitty frenzy. With almost a dozen different skins for the digital mice, this cat game app will be a favorite for you and your techie feline.
Cat Snaps
This app gives your cat the power of selfies! Get ready for the adorable stream of your cat in action as they pose and play for the camera. Cat Snaps works by enticing your cat to swat the screen, then the touch of their paw triggers the camera. And Voilà, you have cat selfies to go gaga over!
Interacting with Your Cat
Cat Sounds Dog Translator 
A cat app for iOS, Cat Sounds Dog Translator offers a clicker for training and an array of squeaky toy sounds to attract your cat's attention. There's also a human to cat translator tab for lots of silly fun with your cat. Don't stress your feline out if he doesn't like the sounds of other cats meowing in the translator portion of the app. Stick with the clickers and squeakies.
Download Free on iOS
Cat Training
A cat app for Android, Cat Training will help you teach your cat how to be on his best behavior. Offerings tips and advice on common cat training issues, you'll have your kitty cruising in and out of the cat flap or enjoying grooming sessions in no time. This cat training app might also help you think more like a cat when it comes to making your house the most feline-friendly place on the block.
Download Free for Android
Fun Cat Apps for You
My Talking Pet 
This app promises hours of good times for cat parents! Upload a photo of kitty and give them the power of speech! You can have your furry family member say whatever you want. Then, share their adorable message with the world.
Download Free on iOS or Android
Weather Kitty
Keep your weather reports fun with these adorable weather cats! Pictures change based on time and weather conditions and you can even add photos of your own cat to this fun feline-themed app.
Download Free for iOS or Android
Feature Image: @amazingcat87/Instagram
The post 11 Apps For Cats & Their Parents appeared first on iHeartCats.com.